Supporting "Made in America" Around the World
HHave you considered expanding your market across boundaries? Perhaps you've been selling domestically for a few years, but now your sales volume is stagnating, and you'd like to increase it. Or maybe you've thought about international sales, but you aren't quite sure how to go about it.
Selling globally is justifiably overwhelming to many U.S. companies who want to increase sales by entering new markets or adding new buyers in existing markets. Global competition, trade risks, uncertain economic conditions, financing, and market access barriers are among the many challenges.
Countering Aggressive Foreign Competition
Fortunately, there is a solution to overcome these challenges. Many U.S. companies, small and large, are exporting with fewer hurdles and more confidence by partnering with the Export-Import Bank of the United States (EXIM).  Whether a business needs working capital to fulfill sales orders, protection against buyer nonpayment, the ability to extend credit to buyers, or financing for buyers, EXIM has a solution.
This independent federal government agency provides the financial support necessary to help U.S. businesses reduce their risks and win international sales in more than 180 countries — even in emerging and frontier markets. With approximately 110 other export credit agencies around the world trying to win sales for their own countries, EXIM helps level the playing field for American businesses. "Made in America" remains the best brand in the world, and EXIM ensures that U.S. companies never lose a sale because of attractive financing from foreign governments.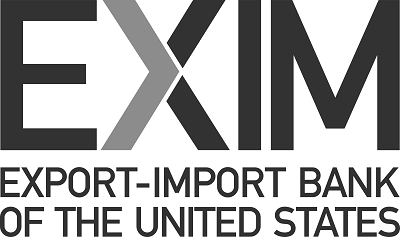 Supporting and Creating Jobs
EXIM's mission is to support American jobs by financing the export of U.S. goods and services. When private sector lenders cannot or will not offer financing, the agency fills in the gap for American businesses by providing the financing tools essential to compete for, and win, international sales. The result is an equitable opportunity for U.S. goods and services going up against foreign competition in global markets, so that American companies can support and generate new jobs. The agency has supported 1.2 million private-sector American jobs in the past decade.
Increasing International Sales for U.S. Companies
The ability to get paid is vital to keeping any business afloat, and research illustrates it is the major concern of U.S. companies. If foreign buyers don't pay, there is little recourse for the seller, and the financial hit can sometimes be substantial. U.S. companies need certainty and protection to tackle new markets, expand sales, and create jobs.
EXIM's export credit insurance reduces the risk of nonpayment generated by the sale of goods and services from U.S.-based companies to international customers. The agency covers up to 95 percent of the sales invoice against nonpayment due to commercial and political risks. EXIM can cover a single buyer or a company's entire portfolio of foreign buyers. More than 90 percent of the agency's transactions have directly supported American small businesses.
In addition to mitigating the risk of nonpayment, EXIM's insurance empowers U.S. businesses to negotiate open account credit terms with foreign buyers up front, which is a powerful marketing tool and can be the competitive edge that wins deals. Requiring cash in advance from foreign buyers tends to limit sales opportunities. Foreign buyers prefer open account credit terms rather than harm their cash flow by paying in advance. With EXIM's insurance, U.S. businesses can increase their global competitiveness by offering open account credit terms up to 180 days to win deals.
Providing Working Capital
Some U.S. companies are hindered by a lack of financing to fulfill their sales orders. Commercial lenders do not always have the capacity or willingness to provide loans for higher risk markets or transactions. As a result, many businesses are cautious when it comes to entering international markets and growing export sales.
With EXIM's working capital loan guarantee, the agency can work with a company's lender to secure financing. The line of credit obtained from a lender and backed by EXIM provides the funds necessary to help companies pay for materials, equipment, supplies, labor, and other inputs needed to fulfill orders; post standby letters of credit to serve as bid bonds, performance bonds, or payment guarantees; and purchase finished products for export.
Financing for Foreign Buyers 
On the other end of international transactions, foreign buyers seeking capital goods and services often cannot obtain lender loans, let alone longer repayment terms at competitive rates. EXIM insures or guarantees term loans extended by lenders to creditworthy international buyers for purchases of U.S. capital goods or services. Due to this support, U.S. companies have more opportunities to compete for sales in markets worldwide.
With its medium- and long-term financing support, EXIM covers 100 percent of commercial and political risks on the financed amount after a down payment (at least 15 percent of the contract amount) is made by the buyer. Therefore, lenders are more likely to provide a loan to the buyer, often with lower interest rates. This support is also beneficial to the U.S. company as they get paid in full by the lender after the shipment occurs.
Managing Risks
Because it's backed by the full faith and credit of the United States, EXIM can assume these credit and country risks. The agency conducts significant quantitative and qualitative due diligence when analyzing potential transactions, particularly in high-risk markets. In fact, EXIM's charter requires that all authorized transactions demonstrate a reasonable assurance of repayment, and the agency consistently maintains a low default rate, closely monitoring credit and other risks in its portfolio.
Getting EXIM Support
The international market is ripe with potential. But given increased credit risks and foreign competition, including competition backed by foreign export credit agencies, EXIM can be a key factor in providing the support necessary to increase U.S. competitiveness. With EXIM's line of export finance products, U.S. companies can venture into new markets and increase sales with existing customers as well as new customers.
Contact EXIM for a free trade finance consultation by emailing ExportHelp@exim.gov or calling 202.565.3901.